Escape the heat of the city with a day trip to one of Oman's refreshingly lush wadis.
Wadi Shab
Only 1 hour 40 minutes by car from the centre of Muscat parts of this wadi are only accessible by boat. The thing that sets it apart from all the others is the hidden waterfall which can be found in a cave that is reached by a 3km hike.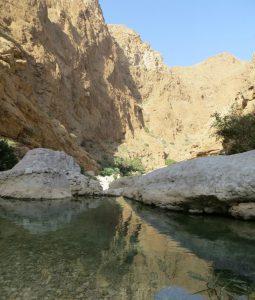 Wadi Bani Khalid
The approach road to Wadi Bani Khalid, which climbs high into the Eastern Hajar Mountains, zigzags through some spectacularly colourful rock formations, green with copper oxide and rust-red with iron ore and passes by an ayn (natural spring) which is accessed via steps by the side of the road. Water flows in the wadi all year round supporting the abundant vegetation that makes it such a beautiful spot.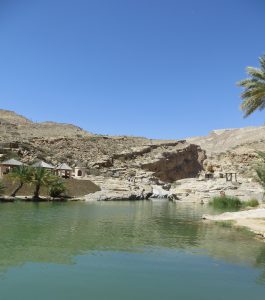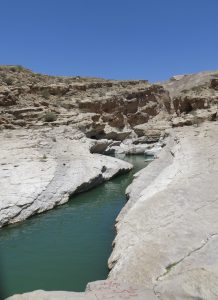 Wadi Tiwi
With its string of emerald pools and thick plantations, Wadi Tiwi rivals Wadi Shab in beauty, especially in the spring when the allotments turn a vivid green. Known as the 'Wadi of Nine Villages', there are excellent walking opportunities through the small villages that line the road. Donkeys and herons share the knee-deep grass at the mouth of the wadi. The road is paved for part of the way as it meanders along through date plantations.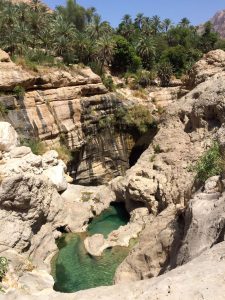 Wadi Dhum
This wadi is about 2 1/2 hours from Muscat and is best visited in the cooler weather as it can dry up in the summer. The hike to reach the wadi is over smooth rocks and there are ropes in places to pull yourself up so you can progress through the pools.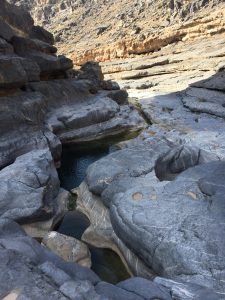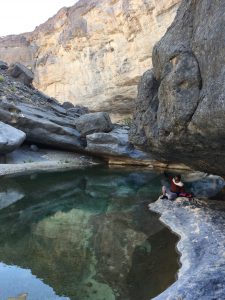 Contact us now for more information on any of these wadis.